At TIS INTEC Group, we engage in CVC (Corporate Venture Capital) by making principal investments with our own funds rather than through fund-raising activities. In our CVC activities, we strive to achieve growth in collaboration with startup companies in the industries and IT domains that TIS INTEC Group is engaged in. One of the investment targets of the group is Cogent Labs, which develops AI OCR and other solutions that improve productivity and work efficiency by utilizing cutting-edge artificial intelligence (AI) and deep learning technologies.
We had a conversation with Katsunori Yamagishi, in charge of CVC at TIS, and Eric Hideyuki Whiteway, Representative Director and CEO of Cogent Labs to discuss what led to the two companies' collaboration, what strengths they bring, and what kind of solution was realized as a result of their collaboration.
Startup with a strong international team that brings together experts from across the globe
Could you tell us about Cogent Labs' business, services, and the unique aspects of your organizational structure?
Eric
At Cogent, we are engaged in cutting-edge AI research and development. We offer a variety of AI-related solutions based on the technology we've developed, including "Tegaki," an AI OCR service that converts handwritten documents into data. We are unique in that we have a highly diverse workforce that brings together experts from over 20 countries around the world. As a result, we are an international startup that serves as a bridge not only between technologies, but also between Japan and other countries.
The field of AI and deep learning, our greatest strength, continues to evolve at a breakneck pace. As a result, we are constantly incorporating cutting-edge technology while also focusing on developing systems able to respond flexibly to market needs.
I believe your background is part of the reason you have such a strong international team, but could you tell us a bit about it?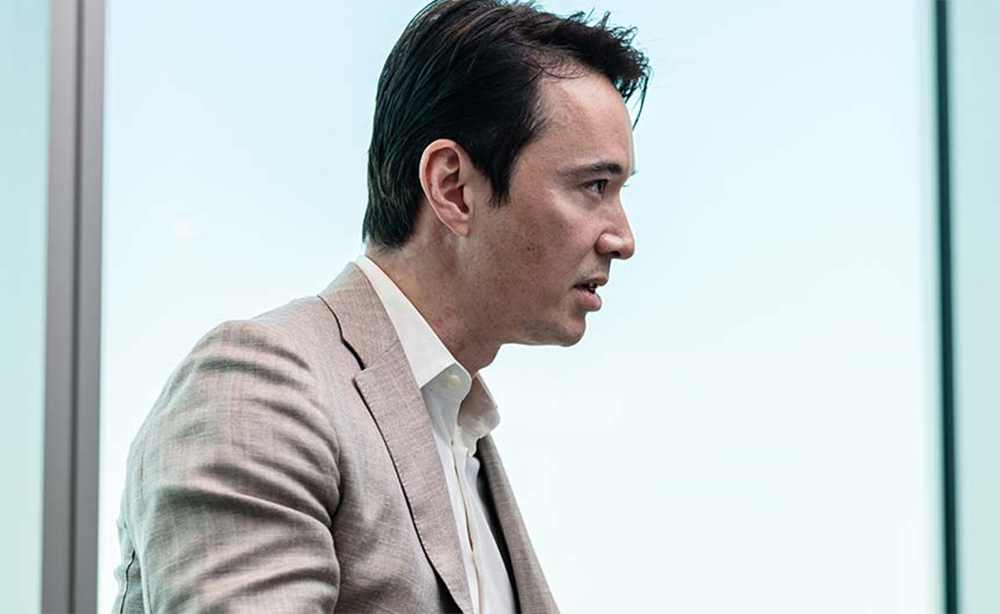 Eric
I originally majored in Computer Science and Operations Research at Columbia University in New York before working for Morgan Stanley MUFG Securities in Tokyo for 16 years. At Morgan Stanley MUFG, I was involved in risk trading and proprietary algorithmic trading while serving as Managing Director of the Equity Trading Division. It was during this time that I became aware of the advances in deep learning and its potential, which led to founding the company in 2014.
Given your extensive international experience, what prompted you to launch the business in Japan?
Eric
The main reason is simply because I love Japan. Furthermore, Japan is facing an aging society and declining population on a scale seen nowhere else in the world. I believed that if we could solve these issues through the use of technology, we would not only help solve social problems by increasing labor productivity, but also uncover business opportunities.
Could you give us an overview of the products offered by Cogent Labs and their features?
Eric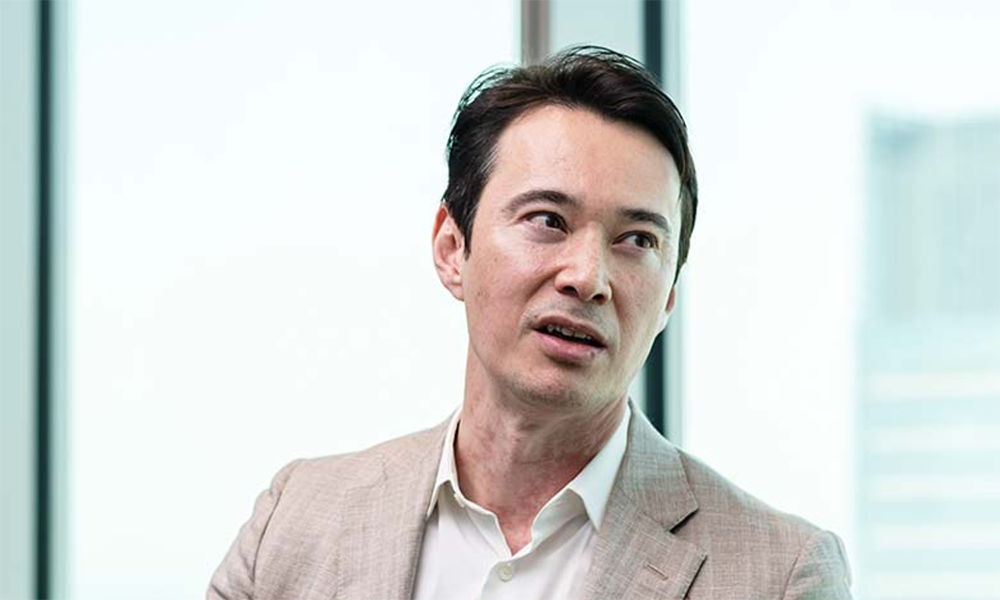 All the products developed and offered contribute to improving labor productivity and work efficiency. In terms of current trends, it would be fair to say that our solutions promote DX (digital transformation).
"Tegaki," one of our flagship products that is at the heart of our collaboration with TIS, is an AI OCR service that allows users to easily convert a wide range of documents into data for storage by simply scanning and importing them. Its most notable feature is its proprietary algorithm which employs deep learning. With a character recognition rate of 99.22 percent, it achieves an impressive accuracy, allowing it to quickly and accurately read handwritten text that was previously difficult to read successfully with automatic recognition. This makes it possible to quickly convert a wide range of documents into data, including application forms, order forms, questionnaires, patient interview sheets at medical institutions, and more.
Our Intelligent Document Processing (IDP) service, "SmartRead," which we released in December of last year, also uses AI to automate document processing. While incorporating the functions of our AI OCR service Tegaki, SmartRead employs cutting-edge artificial intelligence to quickly and accurately extract and convert data from a wide variety of documents, whether in standard or non-standard formats, to significantly streamline document processing, including sorting.
Evolving AI utilization from character recognition to document sorting
Can you share why TIS-CVC decided to invest in Cogent Labs?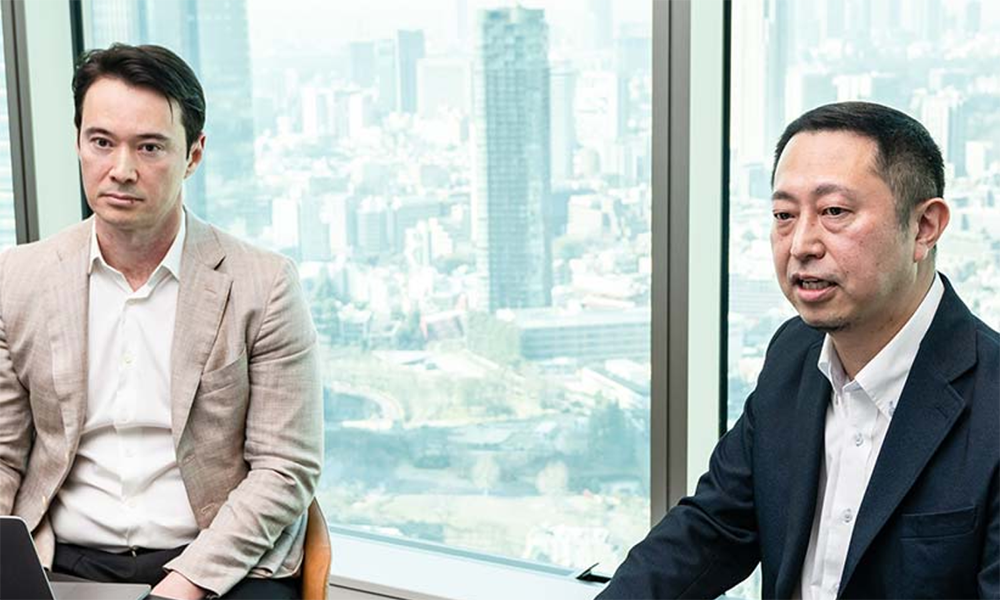 Yamagishi
To begin with, Eric mentioned it a moment ago, but the AI OCR engine which achieves a high character recognition rate was very appealing to us. Furthermore, Eric as well as the rest of the management team have a strong sense of stability and significant potential for global expansion. Given this, we had high hopes for future growth beyond AI OCR. Another important deciding factor was the fact that the business is a recurring model that fits well with our business divisions.
Eric
TIS has been a fantastic and dependable business partner for us. Our collaboration has been extremely smooth, and I believe they have a strong ability to recognize the latent value in our services and the technology that enables them to be delivered.
I believe Tegaki is also used in the AI OCR engine of "Paperoid," the AI-driven form sorting and character recognition service offered by TIS. Is that correct?
Yamagishi
Yes, that's correct. Actually, Paperoid (Paperoid) is a product that was realized through our collaboration with Cogent Labs. By taking full advantage of the high OCR character recognition accuracy, we were able to realize a product able to accurately sort forms and perform highly accurate distortion and skew correction.
Eric
It began with character recognition, but went even further. Using AI, we have evolved the technology to be able to reliably extract information from any form of documents used in business, whether in standard or non-standard formats.
We hope to be a prime example of collaboration as we grow together
As your collaboration gains more momentum in the future, what are your expectations toward TIS?
Eric
TIS respects our long-term business success without ever putting constraints on our business operations. In addition, Mr. Yamagishi is closely familiar with the industry and has a broad perspective. Whenever we've discussed any concern with him, he has always provided immediate support, and we are just very thankful for his help. We look forward to continuing to grow this positive relationship in the years to come.
Yamagishi
We look forward to continuing to work with you as well. If more of our clients decide to use Paperoid, the first result of our collaboration, I am confident that Cogent Labs and our company will continue to grow together under the key concept of DX. Through this, we are hopeful that our investment in CVC will serve as the launchpad from which we can become a prime example of collaboration for both companies.